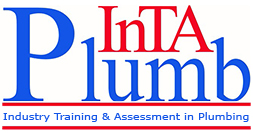 For advice and course bookings:

01322 339807

study@intaplumb.co.uk
National Construction College, Manor Road, Erith, Kent. DA8 2AD

Testimonials
PLUMBING, HEATING & GAS EMPLOYERS
Intaplumb work closely with all types and sizes of business's that operate within the Building Services Sector. As a trade based company, we are proud of our close links with industry and our commitment to providing a high quality service to the industry.
Below are just some of the comments from employers and companies operating within the sector.



Pat Murphy (Pimlico Plumbers Ltd); It's always a pleasure to attend or refer colleagues to Intaplumb. We always get positive feedback from all the candidates we send to them'






Danny Morris (MJC Ltd); 'Very good courses'




Tony Ryan (A & J Ryan Mechanical Services Ltd); 'Would just like to say how well the courses are run. Everything is explained well and they always prove to be useful to us and our Plumbers'






Paul Wilson (Gas QA Manager, BSW Heating Limited); 'Thank you very much for this extremely worthwhile training. We will be evaluating the feedback from our engineers but I am certain they all benefited from this course and therefore so will the business. We will shortly be conducting a review of our future training needs and would be very confident to approach InTAPlumb again to structure specific courses.'
PLUMBERS and HEATING & GAS ENGINEERS
Below are just some of the comments left by individual operatives on our 'Learner & Candidate Questionnaires' from 'Gas, Water and Electrical Training & Assessment courses'

Steve Pinn; 'Very good and enjoyable course'

Derek Lockwood-Forbes; 'An excellent course. I would recommend Intaplumb to my colleagues'

Paul Musselwhite; 'Well run. Excellent environment'

Trevor Bailey: 'Learnt a lot of new things. Excellent'

Sam Laing: 'Very good course, thanks to you all'

Ashley Woolf: 'Very impressed with course information, lots of time and effort put into it'

Brian Grice: 'Course was excellent and will be coming back to renew my unvented certificate'

Dermot Fehilly: 'Mark was excellent at conveying a lot of information, in a short period of time'

Colin Innes: 'Excellent course, would definitely recommend'

Peter Sparrow: 'The staff and facilities are all excellent'

Douglas Airth: 'Explained all the relevant information in a really good way. Showed great patience with me. Don't see how it could be improved'

Adam Westbrook: 'Very good, informative course'

John Cruickshank: 'Be back for more courses'

Mark Richardson: 'Excellent college, would recommend to anyone'

Robin Daniels: 'Tutors are very helpful, good training center overall'

James Capriglia: 'Excellent, Thanks'

Graham Harraway: 'Very friendly and helpful'

Mark Pharo: 'Very helpful staff makes a big difference. Will definitely return for future assessments'
ASSESSMENT & EXAMINATION ORGANISATIONS
Intaplumb offer only nationally recognised qualifications from industry recognised Awarding organisations.
Below are a selection of the general comments and 'ratings' found within official 'External Verifier Reports' for Intaplumb since 2006.

City & Guilds:
Good training and assessment resources in place at this centre. Well qualified and experienced assessors and Internal Verifiers. Good candidate support systems in place, candidates interviewed were complimentary of the support given by the staff team. (2009)

Candidates interviewed were complimentary of the resources provided to them at this centre. Good support systems in place for candidates. (2008)

2007 Ratings (8 criteria): 1 x 'A' grade & 7 x High 'B' grades

2006 Ratings (8 criteria): 1 x 'A' grade & 7 x High 'B' grades

BPEC:
Peter, Neil and their colleagues provide the candidates with a high standard of commitment to their success. The centre is well maintained offering the candidates a friendly but stringent assessment process. (2009)

It is clear that Neil, Peter and the team at Intaplumb take a great deal of pride in providing a high standard of training and assessment to their candidates. In addition to well maintained practical provisions the centre has an accurate and up to date quality management system in place. (2008)

It has been a pleasure to visit the team at Intaplumb. They have an excellent ACS centre which is complemented by a high quality training provision. Neil, Peter and the staff are keen to ensure that they provide high quality training and assessment for candidates who come through their centre. (2007)

Neil and Peter have a very professional approach to the business and provide candidates with excellent training and ACS assessment. (2006)
TRADE & INDUSTRY ORGANISATIONS
Intaplumb work closely with various industry and trade oragnisations that operate within the Building Services Sector. Below are just some of the comments from some of the sector bodies.



JTL:
The centre is very well equipped and well organised. (JTL 2009)

The workshops are very organised and tidy. The centre overall is kept in good order. (JTL 2008)

Intaplumb have demonstrated a very flexible approach and helped JTL in taking some groups of apprentices from other centres. The delivery of the City & Guilds (6129) in Plumbing is very good. The facilities at this centre are very good with a wide range of workshops. (JTL Full Audit 2008)

Course reports from employers and apprentices have been extremely favourable and centre appears to be meeting all targets. (JTL Audit 2005)