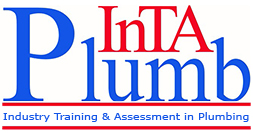 For advice and course bookings:

07900 648178

study@intaplumb.co.uk
LSEC. Upper Holly Hill Rd, Belvedere, Kent. DA17 6JG
Next Course Dates
Re-ACS CCN1 + App's
14th Feb, 7th Mar, 21st Mar, 11th Apr, 9th May

Water Regs
Please phone for dates

Unvented HWSS (G3)
23rd Feb, 23rd Mar,


Welcome to InTAPlumb
InTAPlumb is a specialist training centre offering a range of industry approved qualifications and quality training programs including Domestic ACS Gas, Unvented hot water systems, Water Regulations and Electrical AM2 assessments.
Our centre is based within the London South East College Construction training site in Belvedere, Kent (opposite Erith fire station) and has free parking and a canteen.
The InTAPlumb centre is managed by Peter Mayes and Neil Samuels and we take pride in providing a professional training environment that has a relaxed atmosphere.
Whether you're an employer, a contractor, or an individual operative working within the trade, our service is designed for you.
Run by the trade, for the trade!