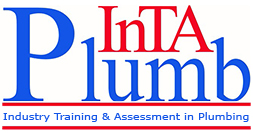 For advice and course bookings:

01322 339807

study@intaplumb.co.uk
National Construction College, Manor Road, Erith, Kent. DA8 2AD
Next Course Dates
Re-ACS CCN1+ App's
8th May, 15th May, 22nd May, 29th May, 5th June, 12th June, 19th June, 24th June

Water Regs
24th May

Unvented HWSS
10th May, 7th June, 14th June


Welcome to InTAPlumb
Intaplumb is a specialist training centre offering a range of industry approved qualifications and quality training programs in Plumbing, Domestic Gas and Electrical AM2 services.
Our centre is based within the National Construction College in Erith, Kent (close to M25/Dartford crossing) and has ample free parking, a subsidised canteen and is close to Erith town centre for public transport and shops.
The InTAPlumb centre is managed and staffed by very experienced and time served tutors and we take pride in providing a professional training environment that has a relaxed atmosphere.
Whether you're an employer, a contractor, or an individual operative working within the trade, our service is designed for you.
Run by the trade, for the trade!