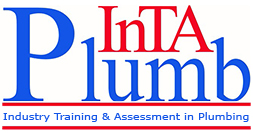 For advice and course bookings:

07900 648178

study@intaplumb.co.uk
LSEC. Upper Holly Hill Rd, Belvedere, Kent. DA17 6JG

Student Achievements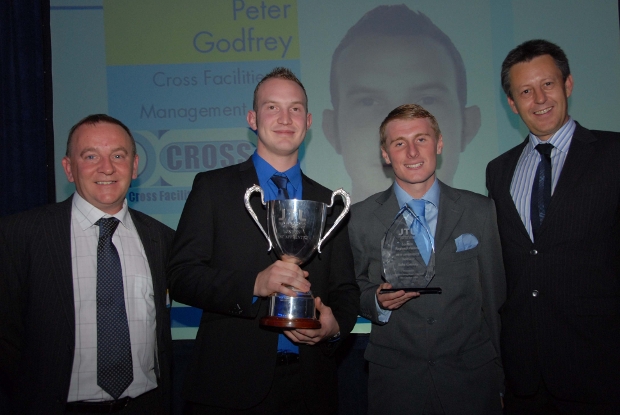 Plumbing Students Win Londons Top Apprentice Awards
Two top plumbers studying at Erith based Plumbing, Heating & Gas Training & Assessment Centre 'InTAPlumb' have been recognised as London's best Apprentices at City Hall by JTL, the leading training provider to the building services engineering sector.

The award winner was Peter Godfrey, who works for Borehamwood based Cross Facilities Management and third place went to Luke Graney of Docklands based Haydon Mechanical Services who have both recently completed their NVQ Levels 2 & 3 Plumbing qualifications at the 'InTAPlumb' training & assessment centre, based in Manor Road, Erith.

Peter and Luke were presented with their awards on Tuesday, 19th October 2009 after beating 10 other hopefuls selected from 1200 plumbing & electrical apprentices across London.

Peter will join nine other regional winners to compete for the JTL National Apprentice Award in February next year at the Tower of London.

Winner Peter Godfrey said: "I can't thank InTAPlumb enough, or my JTL mentor Mark Brown & my employer, Cross Facilities Management, who have all supported me to gain the necessary skills and experience which will help me in the future. They have inspired and encouraged me to recognise what I can achieve in an industry that I really enjoy.

"It's a real honour to be the region's top apprentice as the last four years have been a challenging experience, but knowing that I've got a great future ahead of me makes it all worthwhile."

Peter Mayes of InTAPlumb said "Our staff are dedicated to provide our students with first class training & we are immensely proud of Peter & Lukes achievement. They have studied hard & deserve the recognition of these awards. It is also rewarding to know that InTAPlumb continues to play its part in providing the industry with top class engineers".

JTL's Chief Executive Denis Hird said: "These are challenging times for the construction industry but it is a great tribute to centres like InTAPlumb that are training up high quality young people like Peter and Luke who will provide the skills London needs when the industry emerges from the present downturn."